Spring Conference & Speech Contests
May 21, 2022
CONFERENCE THEME: Elevate Excellence
Visit the online schedule and register for individual sessions you want to attend. All conference sessions are free.
CONFERENCE HIGHLIGHTS
Keynote by Lindy MacLaine and

Rebecca P. Murray



Keynote by Michael Bayer
District International Speech Contest FINALS
Humorous Contest FINALS
District Awards and Recognition

---
8:30 AM - 9:30 AM
Keynote Speaker - Lindy MacLaine and

Rebecca P. Murray
"Rising to the Top"
Using Character and Dialogue to Deliver the Unforgettable
Do you watch champion speakers and wonder, "How can they be so entertaining and inspiring in just 5 to 7 minutes?" In this fun-filled, skill-packed, high-level training, professional performers Lindy MacLaine and Rebecca P. Murray, unpack break-through stage and screen methods to help you become unforgettable.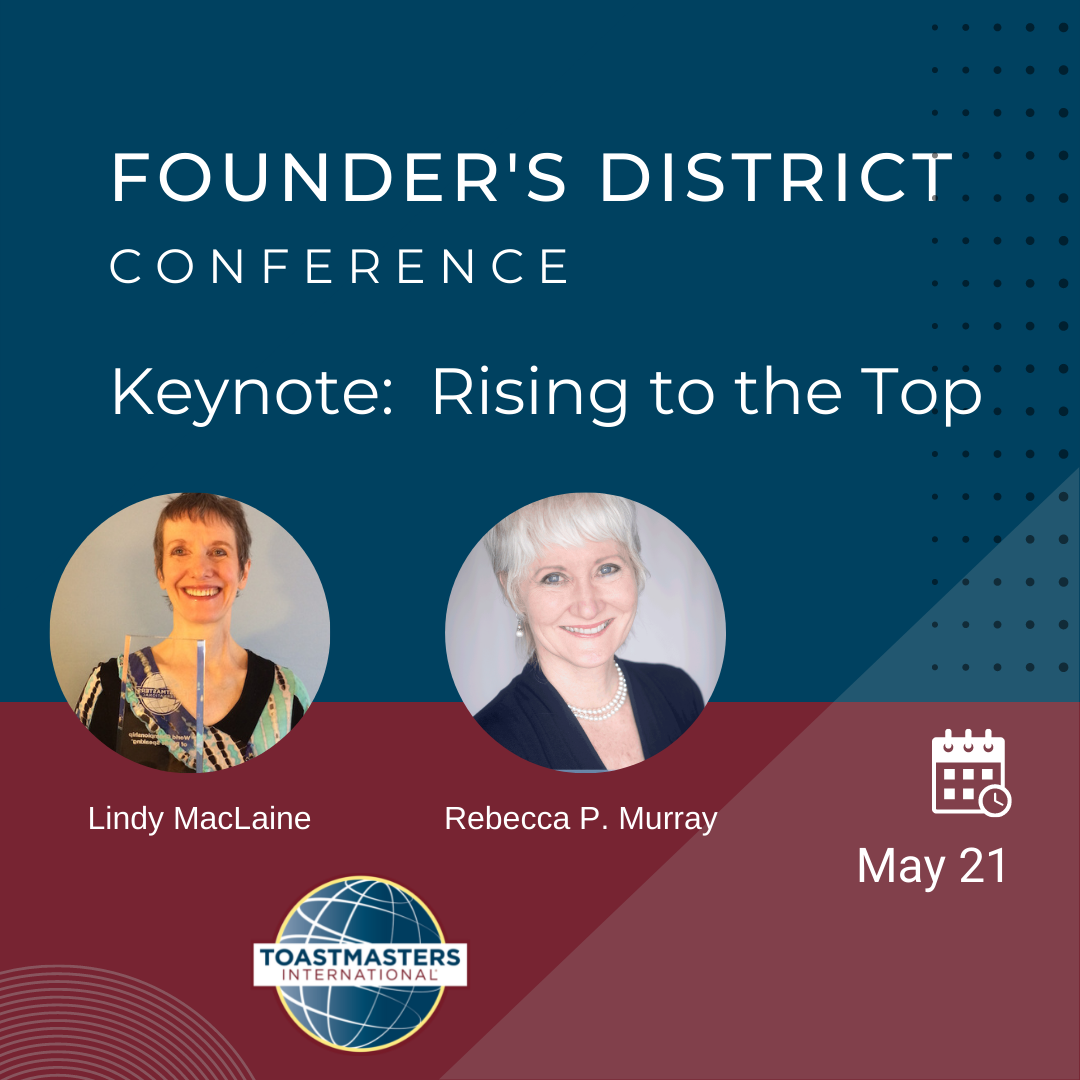 You will discover how to:
Increase speech engagement and brevity

Infuse the 4 P's of character persona for impact

Identify how to shift from narrative to character dialogue

Deliver more invigorating, lively, and captivating speeches

Develop a visceral understanding of character presentation
______________________________________________________________
1 p.m. to 2 p.m.
Keynote Speaker - Michael Bayer
"Cracking the Excellence Code"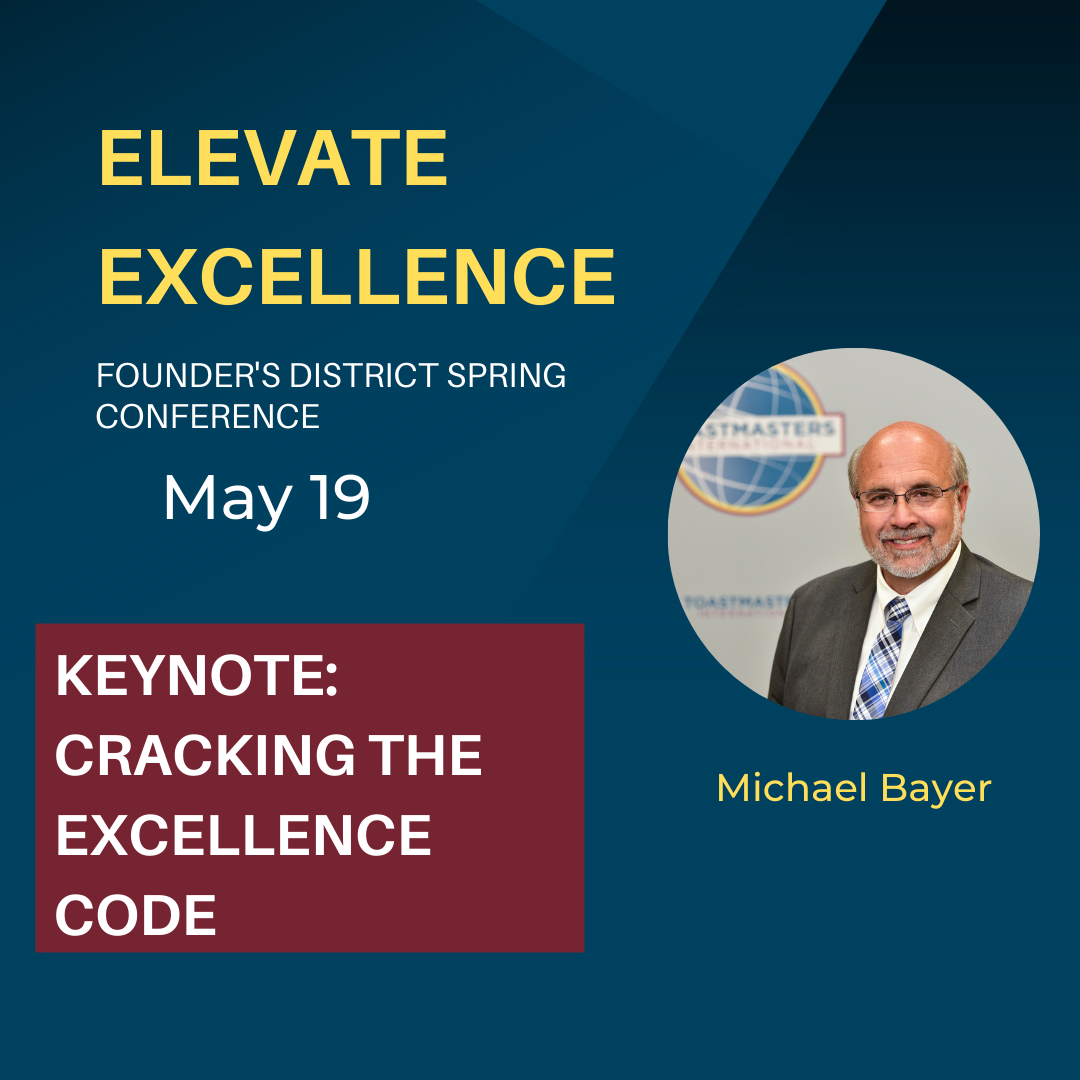 Excellence is goal we all strive to achieve. Michael will crack the excellence code and show us how we can put the power of excellence to work both within and outside of Toastmasters.
We Will Learn How To:
Utilize the Power of Excellence
Understand the concepts of excellence versus perfectionism
Overcome self-limiting beliefs
Renew our motivation to be the best we can be
Apply excellence to everything we do in Toastmasters
Lead our clubs to distinguished
This keynote will create an atmosphere of self-empowerment and renewed commitment by participants and to making a difference in their lives both inside and outside of Toastmasters.