Celebrating 75 Years!
September 7, 2019
Founder's District Toastmasters turned 75 years old on July 1, 2019. Founder's is the location of the very first Toastmasters Club founded by Dr. Ralph Smedley in 1924. Since inception, Toastmasters International has grown to 16,600 clubs in 143 countries around the world.
Our district will be celebrating this exciting milestone on September 7th, at Quail Hill Community Center, in Irvine. In addition to many district leaders from the organization, our special guests will be the Toastmasters International CEO, Daniel Rex, Congressman Lou Correa, who in the beginning of his political journey was a member of one of our clubs, and our representative on the Toastmasters Board of Directors, Joan Lewis. We also will have one of the Southern California Toastmaster Historians, Paul Clark, speak and share some of our long history.
Event Highlights
Keynote Speaker: Dan Rex, Toastmasters International CEO
Joan Lewis, International Director
Lou Correa, United States Congressman
Paul Clark, District Historian
We plan a private meet-and-greet with our club presidents, Daniel Rex, Joan Lewis, and the Congressman from 11:30-12:30, and then at 1:00 PM many of our members will join us for a gala celebration.
We welcome all of our Club President's, current Region, and District Leaders from around Southern California to join us to help us celebrate this amazing milestone.

KEYNOTE SPEAKER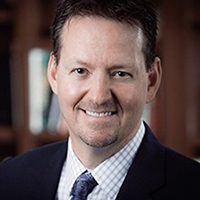 Dan Rex
Toastmasters International CEO
As Chief Executive Officer, Daniel Rex leads the Toastmasters World Headquarters team in providing service, resources and support to 332,000 members in 15,400 clubs in 135 countries. He works closely with the International President and the Board of Directors to develop the future of Toastmasters and create and execute plans and strategies to reach those goals.
Rex has worked for Toastmasters for 25 years, and during that time he has led several departments at World Headquarters, giving him a unique perspective and an impressive depth of knowledge of the organization. In 2008, he assumed the role of Executive Director, a title that was changed to Chief Executive Officer in 2013. Rex's previous positions include Deputy Executive Director, Director of Communications and Marketing, Marketing Division Manager, and Membership Manager.
Rex holds a BA degree in Modern Languages from Southern Utah University in Cedar City, Utah, and an MBA in International Management from the Thunderbird School of Global Management in Glendale, Arizona. He holds certificates from the Leadership for Senior Executives course through Harvard Business School, and the Executive Leadership Program through the University of California, Berkeley. He completed the Strategic Leadership Programme through the University of Oxford.
In addition to his Toastmasters duties, Rex serves as a member of the Key Global Associations Committee (KGAC) of the American Society of Association Executives (ASAE).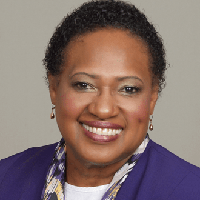 Joan Lewis, DTM, ID
Toastmasters International Director
Joan Lewis, joined Toastmasters 18 years ago. In her leadership journey in Toastmasters, Joan held many district leadership roles, including Club Growth Director, Program Quality Director, and District Director. In 2017, Joan was awarded the prestigious Presidential Citation by the president of Toastmasters International. She was one of only six people to ever receive it in District 1.
From 2015 to 2017, Joan had the rare opportunity to serve as Region Advisor for two different regions. Joan currently sits on the Board of Directors for Toastmasters International as an International Director.
Joan's passion is leadership and in 2008 she founded Praisemaster's Club, a club that has produced 20 district leaders and has been President's Distinguished for 10 years in a row.
She believes that learning leadership skills will take you far in life.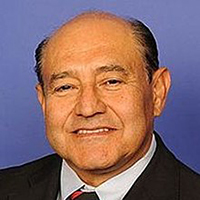 Lou Correa
U.S. House of Representative from California's 46th District
Congressman Lou Correa is a longtime Orange County resident, with deep local roots. To this day, he lives only three miles from his childhood neighborhood in Anaheim. He is the son of working-class parents whose hard work gave him a chance at success. Lou has spent his career fighting to protect the American Dream, and ensure anyone can reach the middle class, just as he did.
In Washington, Congressman Correa continues his fight to give everyone access to the same the opportunity he had. Congressman Correa is committed to working across party lines to strengthen the middle class and give everyone a shot at the American Dream by investing in education, healthcare, and our fading infrastructure.
Congressman Correa has worked to support public health and safety services, mental health care, and health and safety programs for children. He has championed affordable higher education and taxpayer equity while protecting taxpayers by fighting "waste, fraud, and abuse." Since entering office, Congressman Correa has introduced legislation to protect the legal rights of immigrants, care for veterans, and fight against the wasteful spending of taxpayer money.
Lou lives in Santa Ana with his wife of 27 years, Esther Correa, and their four children. Lou is a member of Christ Cathedral Catholic Church.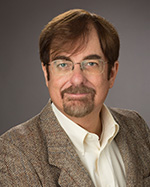 Paul Clark, DTM, PDG
District Historian
Paul Clark grew up in Orange County and saw his first Toastmasters experience in an eighth- grade Toastmasters gavel club. He later worked for the Riverside County Planning Department and assumed the position as supervisor of the department's Coachella Valley field office. There he took up Toastmasters again and joined the Indio Toastmasters Club (2528) in 1985. At that time the Founders District stretched from the Pacific Ocean to the Colorado River and included what is today District 12, formed from the Founders District in 1989.
He served District 12 and continued to assist as time permitted other Southern California districts. He was District 12 Governor in 1996-1997, which year he led that district to Select Distinguished Status. In 2003 Toastmasters International honored him with a Presidential Citation. After retiring in 2009 from county government, Paul engaged seriously one of his life interests, researching and writing California history topics and has seen a number of articles and a book published. Among these publications, in 2013 the Orange County Historical Society printed his Toastmaster history article, "Staying with It: The Early Years of Toastmasters International" which detailed new information on the founding of Toastmasters, the evolution of our educational program and the earliest clubs.
Residing in Palm Desert, he serves his local community as chair of the historic preservation committee, and he is a member of three clubs: Indio Toastmasters (2528), Confident Speakers (4199) and the Past District Governors/Directors Club (407).