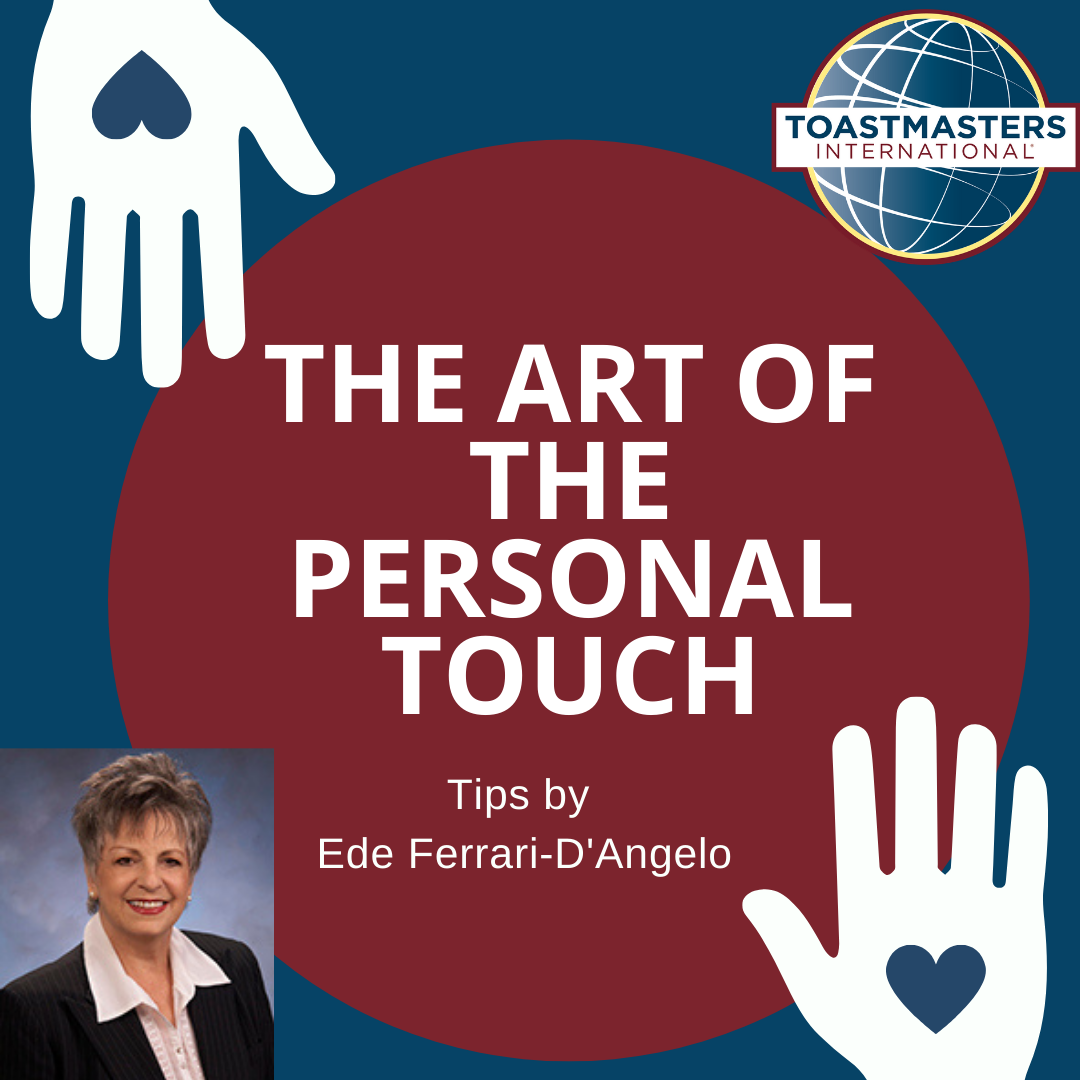 Ede Ferrari-D'Angelo, DTM, PRA, PID, is the master of the "personal touch." We may not be able to meet in person, however, Ede recently shared a few tips on how you can still lead with a personal touch!
1. Express gratitude. Don't forget to say thank you or well done! Always recognize effort and achievement.
2. Take the time for one minute of kindness. A simple email of gratitude has a long-lasting effect. Don't be afraid to reach out!
3. Listen! Allow someone else to talk without trying to fix their problem. You don't need to find a solution to everyone's problem.
4. Serve with integrity. Never compromise your principles or character. You will be remembered more for your integrity than whether you met your goal.
5. Always be looking to develop other people. Watch people and recognize their potential. Let them know you see something special!

Take care of yourself. If you are feeling isolated, try to reconnect with family or friends. If you have Toastmasters, you will always be welcomed as a family member.